MISSALETTE #18: the Cubby Barely Legal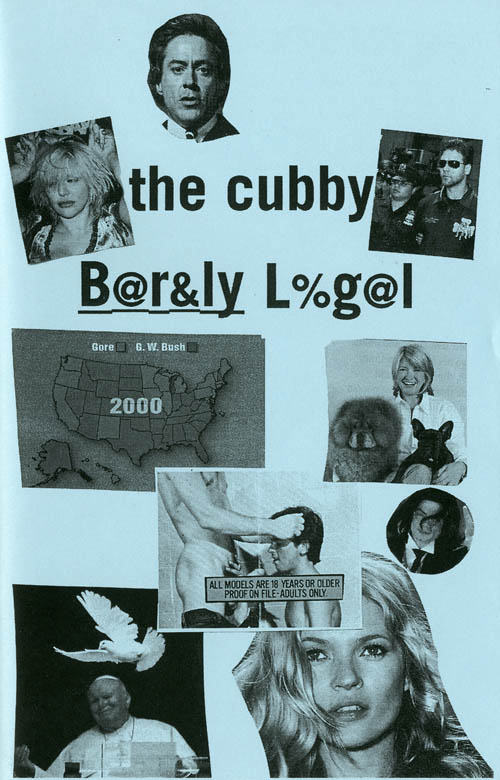 DIGITAL
:
Website
|
PDF
| EPUB
Cubby Missalette #18: the Cubby Barely Legal
was released January 6, 2006. It was thought only appropriate for the Cubby Missalette's 18th issue, that "barely legal" be the theme. Missalette 18 was edited and assembled by K.M. Soehnlein, with an
online version
edited by Brian Weaver. Missalette 18 contains the Cubby Bible chapter
Books of Thoughts and Acts, Chapter 1
.