CUBBY MISSALET 19 VOLUME ONE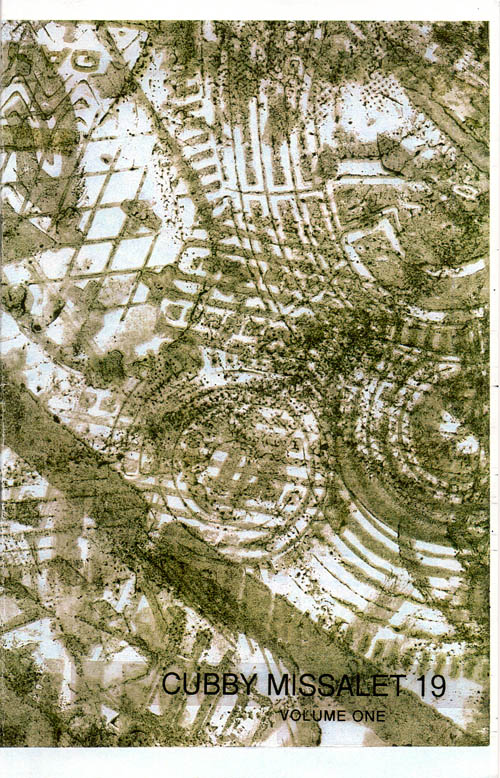 DIGITAL
: Website |
PDF
| EPUB
Cubby Missalette #19: CUBBY MISSALET 19 VOLUME ONE
was released October 7, 2007. It was edited and assembled by Brian Weaver and Joel Perez, and contains the Cubby Bible chapters,
A Reading from the Cubby Bible: The Reappearance
,
The Book of Roscoe: 48 Months in the Wilderness
, and
The Book of Huck: The Yudrog Cometh
. The cover was designed by Joel Perez. Missalette #19 is also remarkable in that it was called the "CUBBY MISSALET," a temporary change in spelling of "missalette." It was also declared VOLUME ONE, but as of this writing, there is no VOLUME TWO.