MISSALETTE #22: The Cubby Preachers Missalette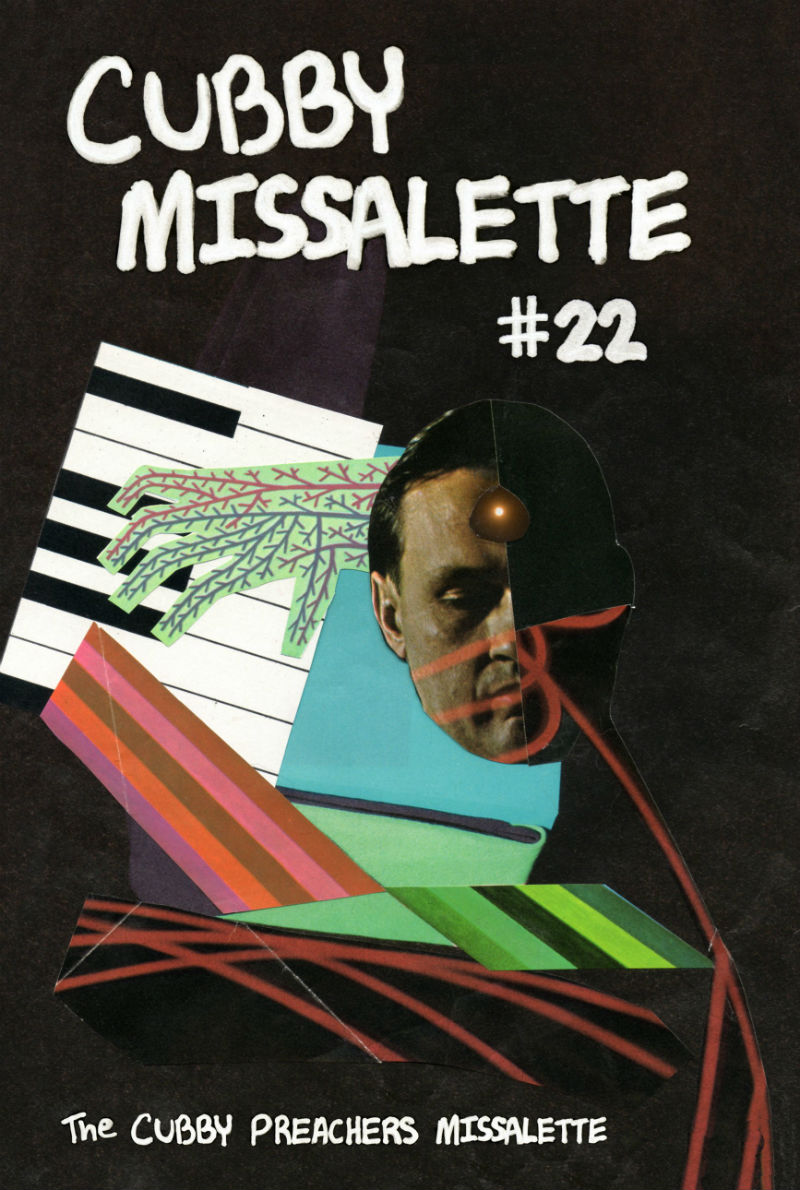 DIGITAL
: Online | PDF | EPUB
Cubby Missalette 22: The Cubby Preachers Missalette
was released August 30, 2014 at the SF Zine Fest in San Francisco. It was edited and assembled by Brian Weaver, and contains the Cubby Bible chapter,
a reading from the gospel of jol
." The cover was designed by Brian Weaver. Missalette #22 included a corresponding release by the Cubby Preachers --
CPV
thus bringing together the Cubby Missalette zine and
Cubby Preachers
music projects into one package.