:: News ::
April 27, 2018:
Cubby Control Records is back with
Volume 2
of The Cubby Creatures'
Source Mirror Record
series. Through the
Source Mirror Record
Cubby Control Records presents unreleased demos, abandoned projects, rehearsal recordings, never released studio recordings, and other audio oddments and remnants from the Cubby Creatures archives, making them available as musical podcasts free to download, or to purchase individually (and at higher resolution) on Bandcamp.
Source Mirror Record Vol. 2
is devoted to
The World of Tina
, the "rock operetta" written and performed by The Cubby Creatures in 1998.
The World of Tina
tells the story of Astro who goes for a drive one day, crashes his car and wakes up in a different world surrounded by little baby doll people who need Astro to help them find Tina. The Cubby Creatures performed this rock operetta at the Peacock Lounge in San Francisco on April 11, 1998, but never recorded it in a studio setting. The recording that is
Source Mirror Record Vol. 2
is taken from rehearsal recordings and 4-track tapes with some overdubs added in the last few months. The result is, as Cubby co-founder Jol Devitro
declares
"up there amongst the weirdest of musical recordings" and Cubby Control Records proprietor Brian Weaver
describes
as "an odd, humorous, silly, psychedelic and altogether unique piece of music and storytelling."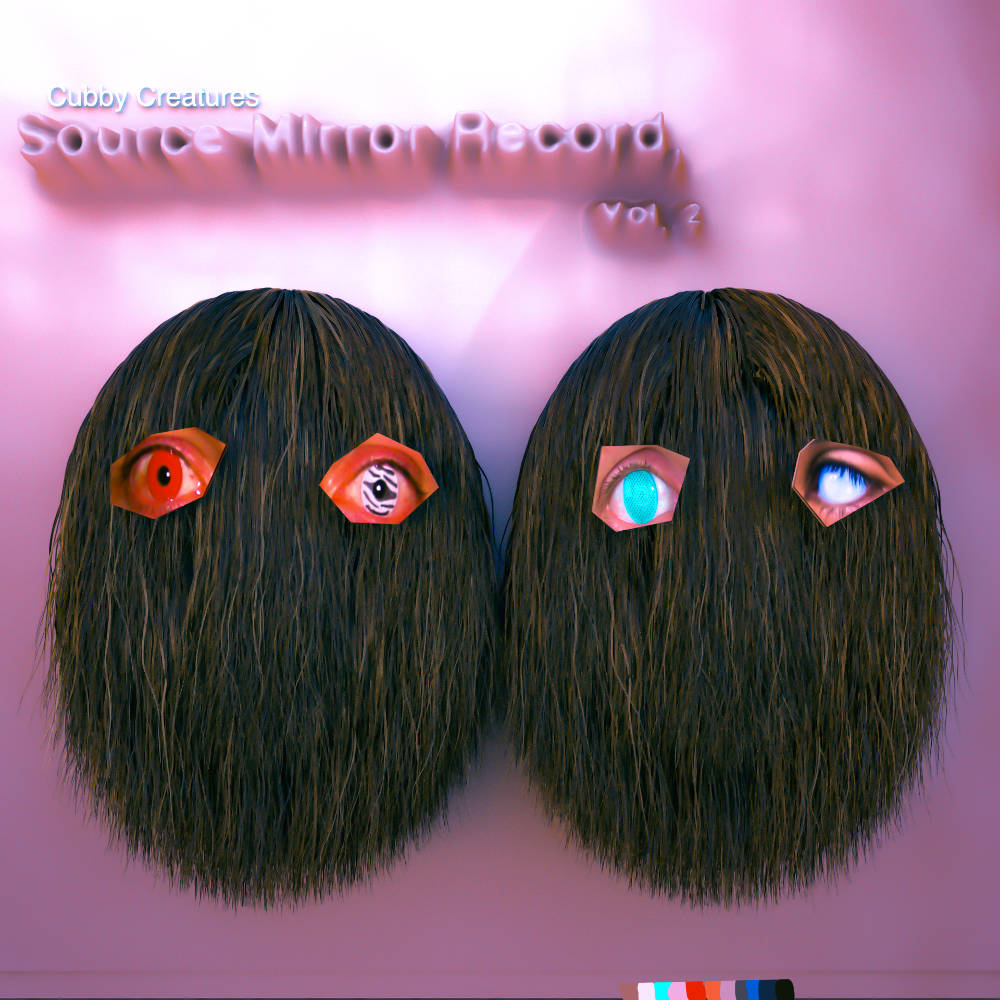 artwork by Dane Patterson
CCR News from 2017 →
:: Featured CCR album on Bandcamp ::
Check out
CPV
by The Cubby Preachers, available for streaming from Bandcamp...