Hobbitozz ... A Land That Never Was
by
REPTIEL
Buy
Description
Track

Listing
Reviews
Hobbitozz ... A Land That Never Was
is a psychedelic prog rock fairy tale that takes place in a fantasy world somewhere between Middle Earth and the Land of Oz and relates the story of Forest Boy who awakens one morning to hear a bird singing to him that he must bury his father who has died in the night and begin a journey through the sylvan landscape of Hobbitozz to confront the roots of its demise and discover his destiny.
REPTIEL's
Hobbitozz ... A Land That Never Was
is the first in a multi-part series of psychedelic sci-fi/fantasy rock albums that take place in a fictional universe conceived by REPTIEL and inspired by Celtic mythology, English and American folklore, fantasy and science fiction, pagan and occult rituals, and REPTIEL's own "ceremonial musick" sessions in which they claim to communicate with plantae, earth and dark matter.
Hobbitozz ... A Land That Never Was
, was recorded and mixed by Elton Cunniffe at Light Rail Studios in San Francisco, CA, during 2014 and mastered by Jason Gonzales in his O-Town Mastering complex in Oakland, CA.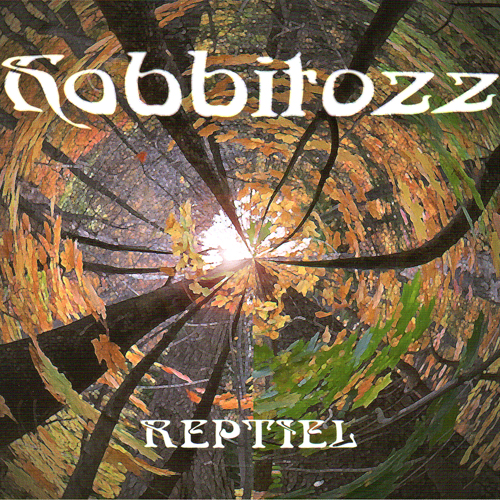 Digital Download:
iTunes
|
Amazon
|
Napster
|
CDBaby
|
Bandcamp
(in digipak with artwork by Brian Weaver and Alec Way)
(Produced in conjunction with
Wiener Records
, the
Songs from Hobbitozz
cassette is an abbreviated version of the album, containing the 10 hit songs, with artwork by Brian Weaver)
[The
Hobbitozz zine
includes artwork produced by a number of different artists, each creating their own visual interpretation of a chosen song (or songs) from the album, along with lyrics and other background information about the Hobbitozz universe.]