Who Remembers Kathy Barra?
by
The Cubby Creatures
Buy
Description
Track

Listing
Reviews
Splendid
: "Here is a genuinely strange band that sounds like a group seldom remembered as strange: the Kinks. Much akin to the Davies brothers' late sixties fare, the Cubby Creatures play poppy psychedelia about subjects that sprout the seeds of fantasy and dream."
Aquarius Records
: "At the end of this much-too-short EP from SF's clever, quirky popsters The Cubby Creatures, you can't help but wanna hit 'play' one more time. Five playful and pretty tunes that sound as if each of the six Cubby folk had a gleeful time performing them and want to draw you into the festivities too. Much more melodic and less ramshackle than their previous release "Blessed Invention". A tilt-a-whirl of clarinet and violin-flourished melodies tossing different styles and spoken word interludes (which stretch the actual track count on your cd player from five to ten in total) into the mix with a jubilant abandon. The rollicking second song "Knitting Bee" is truly a deadringer for an Olivia Tremor Control tune, and y'know the Cubby Creatures could snugly slip in to fill the space vacanted by the defunct OTC - although actually all of the OTC offshoot projects have been doing that quite well on their own."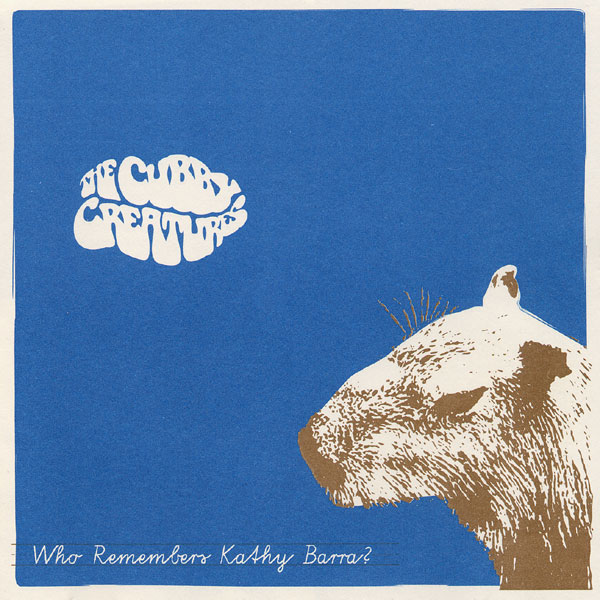 Digital Download:
iTunes
|
Amazon
|
Napster
|
CDBaby
|
Bandcamp
(in jewel case with booklet artwork and design by Kevin Clarke and The Cubby Creatures)
(in silk screen press paperboard sleeve with artwork by Kevin Clarke and insert designed by Kevin Clarke and The Cubby Creatures)