Hobbitozz ... A Land That Never Was
by
REPTIEL
Buy
Description
Tracklist
Reviews
"But aside from a few harder-hitting numbers like the theatrical, Jefferson Airplane/Moody Blues-evoking 'Near and Far,' the psychedelic, wah-wah and hand-tom powered 'JackOh the Green,' and the lighthearted, loopy 'Ecstasy in Shadow Green,' the LP is less punchy and propulsive than its predecessor [Violent Sagas of the Ancients], boasting plusher and more atmospheric production."
-
The Big Takeover
"The truly wonderful thing about REPTIEL beyond their obvious musical virtuosity, storytelling abilities and organic creativity is that their music reaches a diverse audience. Fans of sci-fi, fantasty, prog rock, and indie rock can find a niche for themselves in Hobbitozz...A Land That Never Was."
-
Music for Lunch
"I was first exposed to Reptiel when I reviewed their 2013
Violent Sagas Of The Ancients
. The band immediately struck me as something unique with their fantasy themes that fell somewhere between
Heavy Metal
(the movie) and Spinal Tap that was done in such a way that had some levity but wasn't a joke. The music fell somewhere between prog, psychedelic and classic rock most of the time but also had enough distinct qualities that the band was able to create a unique sound...
Hobbitozz ... A Land That Never Was
is a great achievement and I appreciate their tenacity."
-
Divide and Conquer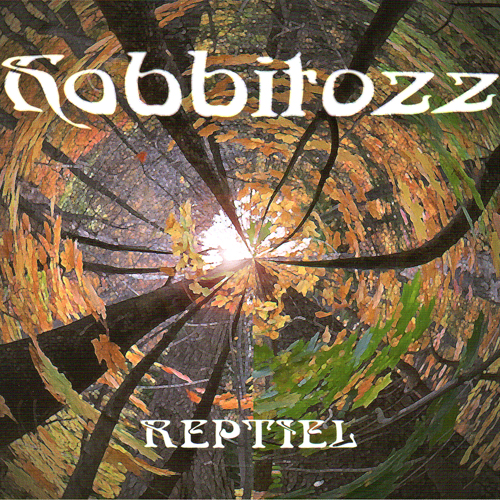 Ethereal:
Amazon
|
Apple
|
Bandcamp
|
Deezer
|
Napster
|
Spotify
in digipak with artwork by Brian Weaver and Alec Way
The
Songs from Hobbitozz
cassette tape is an abbreviated version of the album, containing the 10 main songs, with artwork by Brian Weaver.
The
Hobbitozz ... A Land That Never Was
zine includes artwork produced by a number of different artists, each creating their own visual interpretation of a chosen song, or songs, from the album, along with lyrics and other background information about the Hobbitozz Universe. It is essentially the print version of
The Hobbitozz ... A Land That Never Was
website.